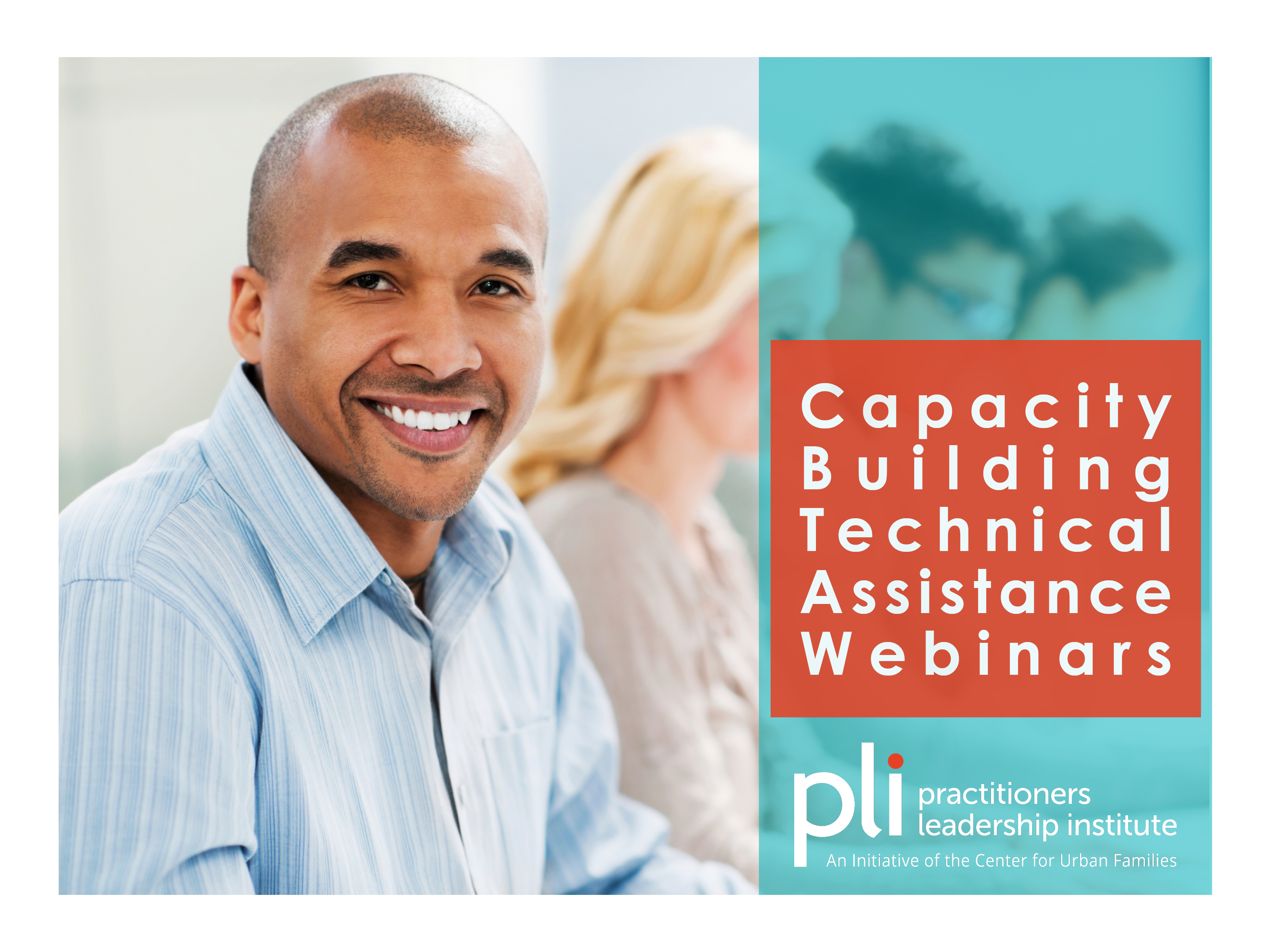 Fatherhood Outreach and Connecting to Child Support
September 13, 2016 | 2 pm EST
Statistics show that a father's involvement in a child's life increases their chance of success in life; however, many human service organizations still struggle with engaging fathers through outreach and program delivery goals that include addressing the Office of Child Support Enforcement. This session will highlight promising practices, such as those employed by the Baltimore Responsible Fatherhood Project and will give practitioners the tools needed to develop valuable relationships with Child Support and engage fathers.
Facilitator:
Vernon Wallace, Program Manager, Baltimore Responsible Fatherhood Project, Center for Urban Families
Panelists:
Joseph T. Jones, Founder and CEO, Center for Urban Families
Joseph DiPrimio, Former Executive Director, Maryland Department of Human Resources Child Support Enforcement Administration
The Practitioners Leadership Institute (PLI) is a national program of the Center for Urban Families (CFUF), and is designed to provide human services practitioners with experiences, skills and information that strengthens their ability to improve outcomes for low-income fathers & families.
Contact Us
Practitioners Leadership Institute
Center for Urban Families
2201 North Monroe Street
Baltimore, Maryland 21217
P 410-367-5691