Look forward to seeing you there…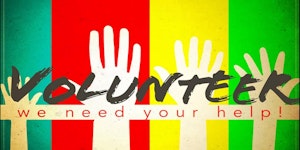 digiSTORY KC: Volunteer Information Session
Event to be held at the following time, date, and location:
Wednesday, November 9, 2016 from 5:00 PM to 6:30 PM (CST)
1st Floor: Connecting for Good
3210 Michigan Avenue
Kansas City, Missouri 64109
digiSTORY KC needs volunteers to support its digital media workshop programs for kids in Kansas City's urban core. Find out how you can help "inspire and educate KC's next generation of digital storytellers."
Volunteers are needed in several areas: Team Leads and Lead Instructors for digital storytelling workshops, graphic designers, video producers, video editors, writers, instructional designers, curriculum development experts, bloggers, promotions experts, etc.
Come early (5:00 – 5:30) to meet and mingle with other volunteers and digiSTORY KC board members. The meeting will start at 5:30. You will learn about how digiSTORY KC is expanding its workshop curriculum and you will learn how you can help. You will also be able to tour the new digiSTORY Academy classroom on the second floor
Share this event on Facebook and Twitter
We hope you can make it!
Cheers,
Digital Storytelling Center of Kansas City